EDUCATION ORDERS 1-877-290-8256
Customer Support 1-866-543-9666
Education products
Astronomy is a big subject -- Starry Night makes it easy to teach with comprehensive space science curriculum solutions written for teachers by teachers.

Check out The Layered Earth, our new interactive Earth Science Curriculum. Geology, Plate Tectonics, Volcanos and Earthquakes.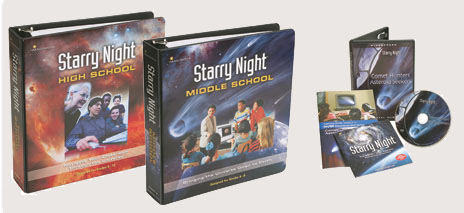 STARRY NIGHT SOFTWARE
THE LAYERED EARTH SOFTWARE
CLASSROOM ADDITIONS

Universe dramas brought to you with heart-pounding realism. Includes teaching guide.

Inspire your students with these Astronomy posters. Perfect for the classroom!